Turn to us for efficient commercial roof repair services.
Oftentimes, people don't pay much attention to their roofs until something is noticeably wrong. Business owners in the Plano, Texas area may not realize they need commercial roof repair services until they spot wet patches on their ceilings, find broken shingles on the ground, or notice damage to their roofs after a storm rolls through. Fortunately, you don't have to look far if you're in search of high-quality commercial roof repair services. Simply reach out to our skilled local roofing team for the prompt services you need to restore your property.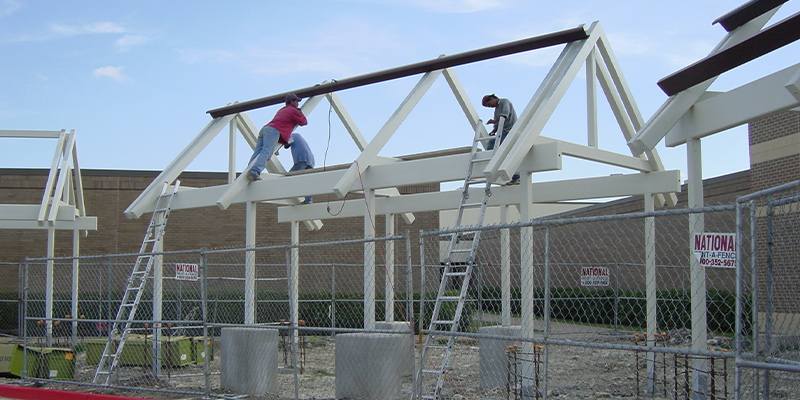 Since 1991, our team here at Trident General Contracting has been proudly helping homeowners and business owners alike with a broad range of roofing and restoration services, including commercial roof repair services. If your roof caused problems inside your building, we can tackle these issues, too! We offer comprehensive water damage restoration services to completely dry out your facility, rebuild key structural components, and repaint the areas to get your business looking as good as new.
When you contact us for commercial roof repair, you can expect a prompt response from our team. We'll schedule a time that works best for your needs, meet you at your business's location, and listen to your concerns. After we learn about when you noticed the issue and what you're most worried about, we'll carefully inspect your roof to assess the extent of the damage. We'll take notes about our findings, come up with a commercial roof repair plan, and give you a free estimate for our professional services.
Don't delay if you need commercial roof repair services. Contact our team today to get your estimate.