When a disaster has occurred at your home, allow us to put things to rights with damage restoration services.
If you are a homeowner, protecting your home from damage is high on your list of priorities. However, due to circumstances that are often out of your control, there may come a time when you need to hire professionals for damage restoration services. Whether your home has suffered from a flood, other water damage, or a fire, our team at Trident General Contracting can provide the damage restoration services you need in Plano, Texas.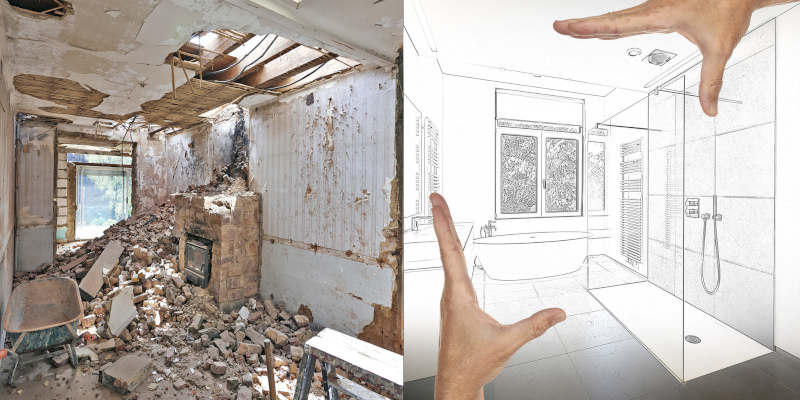 We've been serving this area since 1991, so we understand how to address your home's water or fire damage, even when the repairs you need are extensive. We'll take the time to fully assess the situation and discuss your options. We also work with most major insurance companies, and we'll work with yours to help you navigate the insurance process. We always do our best to help you get the most money back possible for your claim so that you can get your home back together after sustaining a loss without breaking the bank.
When we provide the damage restoration services themselves, we'll be just as attentive as we are during all the other steps in the process. Our repairs are extremely thorough, so you won't have to worry about your home's structural integrity or your family's health once we are finished.
If you need damage restoration services because of a flood, burst pipe, leaking water heater, or fire in your home, don't hesitate to contact us today. We have the right skills and tools to restore your home's safety and appearance.
Similar Services We Offer: