Our disaster restoration services can help you get your home back.
When disaster strikes, you expect your home to protect you and your family from the elements. However, no house is completely immune to wind and water damage, so you may need disaster restoration services at some point to repair your Plano, Texas home. If your home is damaged by a natural disaster, you can count on our professional and compassionate local team here at Trident General Contracting for reliable assistance.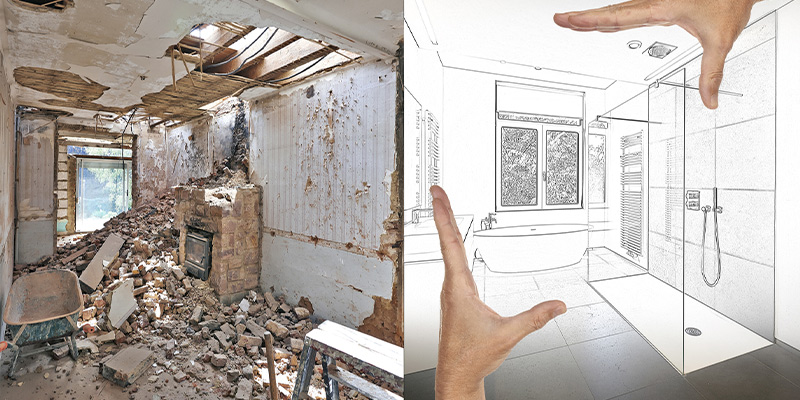 With over 30 years of experience in the disaster restoration industry, we are well equipped to tackle the most challenging problems left behind in your home. If you decide to contact our team, we'll arrive as soon as possible in order to mitigate as much damage as we can, and then we'll conduct a thorough assessment of your property to determine the scope of the disaster restoration job. You can expect us to be honest and transparent about everything we find, and we would be more than happy to assist you with your insurance claims.
Our professionals are well versed in working with most major insurance companies, so we can help you get the compensation you deserve for necessary disaster restoration services. We pride ourselves on being both efficient and attentive to details, so you can get the superior workmanship you deserve without having to wait long to get your home back into picture-perfect condition.
Whether you're dealing with fire damage or a leaking roof, you can rely on us to complete every step of the disaster restoration process. We'll take care of structural problems, such as replacing insulation and installing drywall, and final touches, such as painting your walls and trim. If you need comprehensive assistance with your damaged house, we encourage you to give us a call today.
Similar Services We Offer: