Fire damage restoration is essential for helping you get back on your feet after a fire. For this reason, ensuring you work with a reliable and experienced team is important. Our team at Trident General Contracting can help you with restoration and your insurance claim thanks to more than 30 years in the industry. From framing to drywall work and more, we're with you every step of the way. Keep reading to learn more about the importance of fire damage restoration.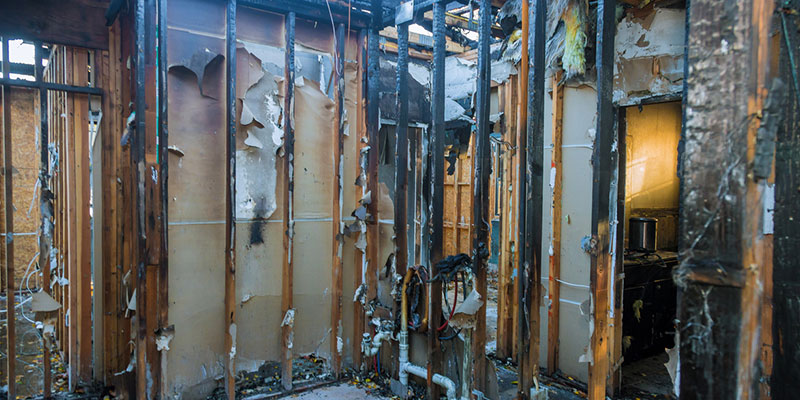 Physical Repair – Damage from fire doesn't stop when the flames go out. In the aftermath of a fire, smoke, soot, and water damage from putting out the fire can further weaken a building's structure. Our fire damage restoration team not only looks at the damage you can see, but we also look for hidden problems that could worsen over time. By taking care of these problems right away, we can stop long-term structural damage and save you money.
Health and Safety – Fires put dangerous chemicals into the air, such as carbon monoxide, volatile organic compounds, and more. Soot particles can stick to surfaces and cause breathing and other health problems for you and your family. When we provide you with fire damage restoration, it includes a thorough cleaning, deodorization, and air purification to eliminate these dangerous substances and make your indoor environment safe again.
Insurance Claims – Repairing fire damage is vital to making an insurance claim. For correct claim settlements, keeping good records of the damage, the work done to fix it, and the costs involved are essential. Our fire damage restoration team works closely with insurance companies to ensure you get the money you need to restore your home.
Ultimately, fire damage restoration is more than just fixing the damage. It is a process combining technical skills, hard work, and compassion. Contact our team today to learn how we can help you move forward after a fire.