You might not realize it, but water can do a lot of damage to a home. At Trident General Contracting, we can help you recover from a water leak, flood, or other water-related situation with our water damage restoration services. Keep reading to learn how our team can help.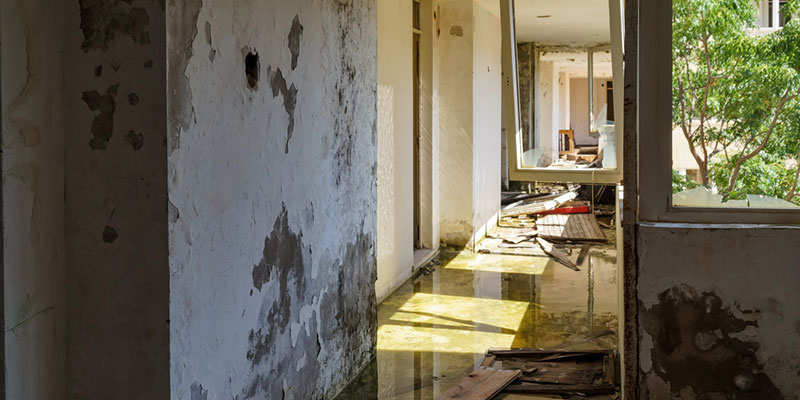 Quick Response and Assessment – Our team will respond quickly to thoroughly evaluate your home and create a plan for water damage restoration. We determine where the water comes from and how to remedy the issue to prevent further damage. We also work with most major insurance companies to help you navigate the claims process.
Water Extraction – We use specialized tools like pumps and vacuums to remove standing water. The faster we remove the water, the less damage it can do to your property. Once the space is clear of water, drying and dehumidifying can begin. This helps stop mold growth and further damage.
Structural Repairs – Water damage can seep deep into the structure of your home. Our water damage restoration team will assess the damage to determine the extent of repairs needed. For example, we might need to replace damaged walls, ceilings, floors, and other structural parts of the home.
Water damage can do more than you might think. To understand what needs to be completed to restore your property, it's essential to work with a reputable team. With over 30 years in the industry, we've worked with many property owners to remedy their water damage. Contact us today to see how we can help you.