Rely on our fire damage restoration professionals for prompt assistance.
If your family has recently experienced a house fire, we understand that your top priority is to get your home restored and your life back on track. Here at Trident General Contracting, we're proud to specialize in fire damage restoration services for homeowners throughout the Plano, Texas area to ensure that you can return to your space as soon as possible.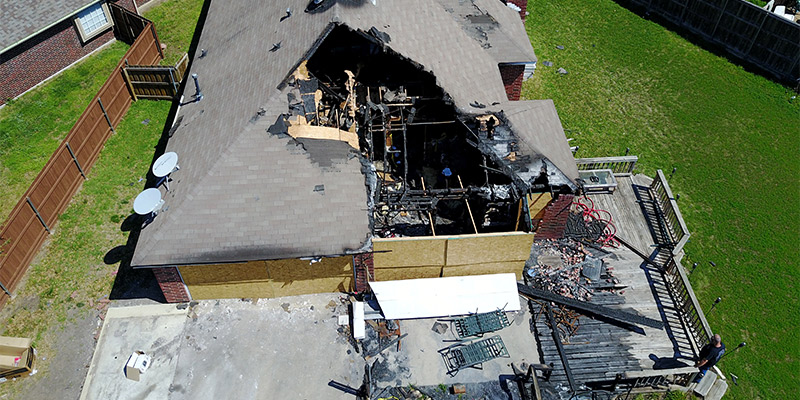 When you contact us for fire damage restoration services, you can trust us to handle every aspect of the restoration process. From clearing the debris and ash left behind to meticulously checking the structural integrity of your home, we can efficiently and effectively tackle it all. We'll work hard to restore your home to its prior condition using a variety of techniques, including the following:
AC Replacement – If your AC was damaged during the fire, we can install a new unit so that your home can be cool and comfortable again.
Attic Insulation – Replacing damaged insulation will help your home be energy efficient for years to come.
Drywall Work – We'll repair damaged walls and ceilings to create a clean slate for your family.
Ductwork – We can clean and repair ducts throughout your home to improve your indoor air quality.
Flooring – We can repair or replace your floors to create a more beautiful and functional interior.
Framing – This process reinforces the structural framework of your house to make sure it's sturdy, safe, and secure.
Painting – Get rid of unsightly stains or burn marks with clean walls and a fresh coat of paint.
Roofing – Rely on our team to repair or replace your roof to keep your home protected from outside hazards.
Don't wait to schedule fire damage restoration services. Reach out to us today to get the professional help you need to return your home to its former glory.